Streaming-Einrichtung gibt es ein Video zu. Lass dir den Streamer geben und du kannst es sehen.
Dazu ist im Bereich Streaming eine sehr gute Anleitung.
0
Bedingung ist das Plugin Flowplayer5, welches so nicht mehr geplegt wird. Wir haben es deshalb in der SVN unter:
https://warumwirleben.de/svn/flowplayer5/
Also einfach per Shell in den Ordner für Plugins wandern und dort per SVN auschecken:
(CHOWN anpassen (ls -l) !)

cd /web/wp-content/plugins/
svn co https://warumwirleben.de/svn/flowplayer5/
(ls -l)
chown webnutzer:webgruppe * -R

1 intern
Vorlage Video anlegen
Unter Videos nun das erste Video als Vorlage anlegen: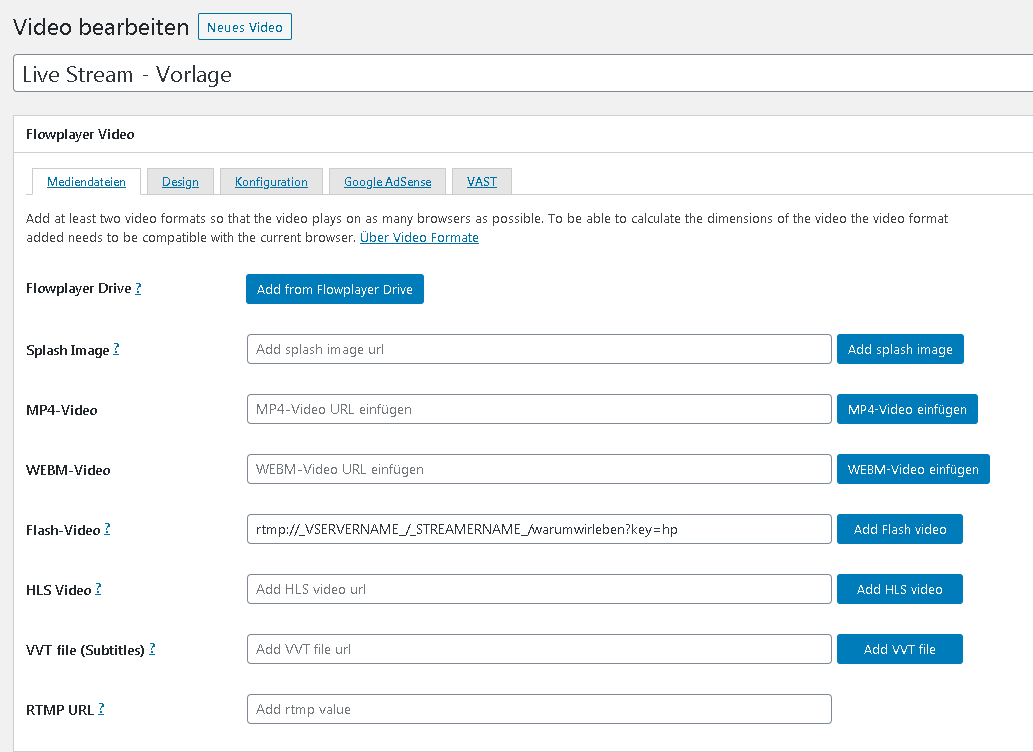 Name
Live Stream – Vorlage
Flash-Video
rtmp://_VSERVERNAME_/_STREAMERNAME_/warumwirleben?key=hp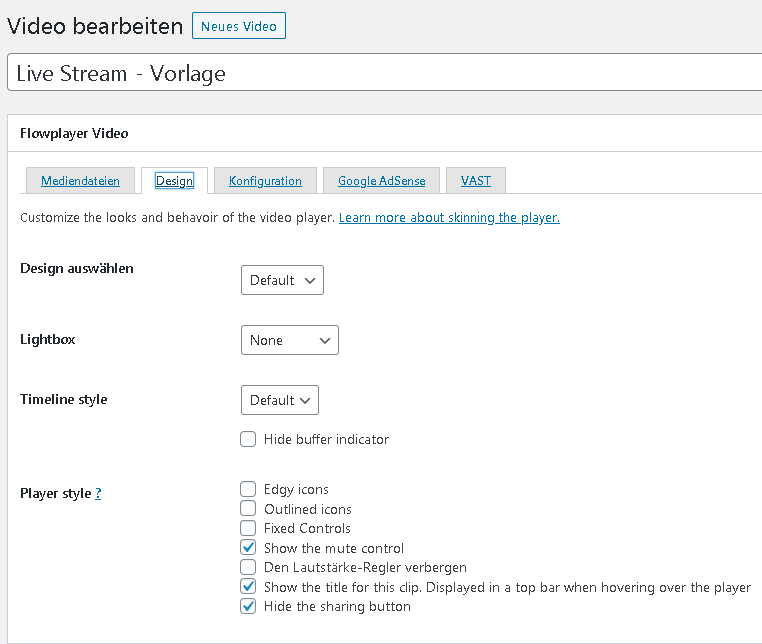 Show the mute control
Show the title for this clip. Displayed in a top bar when hovering over the player
Hide the sharing button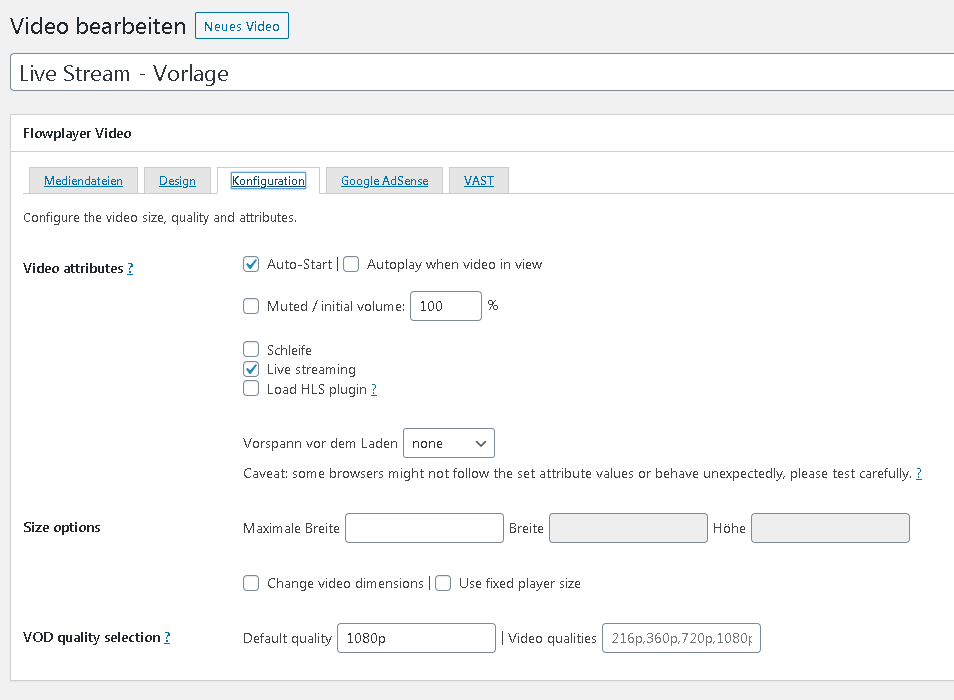 Auto-Start
Live streaming
Vorspann none
Default quality 1080p
2
Vorlage Seite anlegen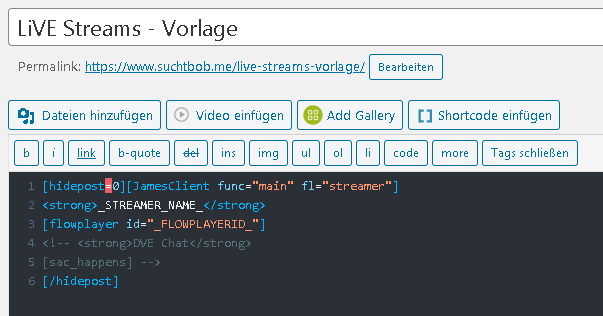 Neue Seite – Inhalt laut Screenshot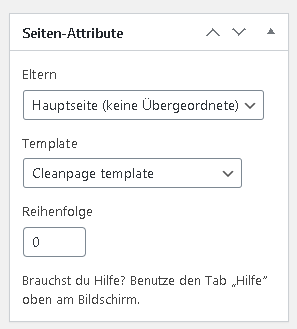 Cleanpage Template


Nur für Premium (UAM) aktivieren, da der Video-Server GELD kostet.
3
Simple Ajax Chat konfigurieren
4
Lizenz kontrollieren
5
Flash erklären
und mit einer Person testen
Kann gut genutzt werden für: Training (1 Sekunde Latenz!), Schulungen, interner Gaudi ohne Twitch (Öffentlichkeit)
Stream nur für ein gezieltes Publikum.
6
Zuschauer müssen Premium haben