Server der Community
Welcher Server interessiert dich (bitte auf das + klicken)?
7 Days
Serveradresse 7 Days to Die
suchtbob.me:26900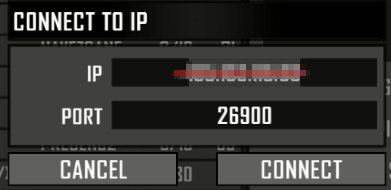 Landwirtschaftssimulator 19
Serveradresse Landi 19
176.57.140.172:50601
Minecraft
Server 01 – Minecraft 1.18 Vanilla (ohne Mods)
minecraft.dieverlorenen.net:25565
Server 01 starten unter
https://www.dieverlorenen.net/?f=server&sid=140_mcvanilla
Server 02 – Minecraft 1.12 FTB Sky Adventures
minecraft.dieverlorenen.net:25566
Server 02 starten unter
https://www.dieverlorenen.net/?f=server&sid=150_mcmodded
Achtung: Beim ersten verbinden nach dem Spielneustart, kommt es öfters zu einem Verbindungsabbruch, einfach noch mal verbinden, dann klappt es…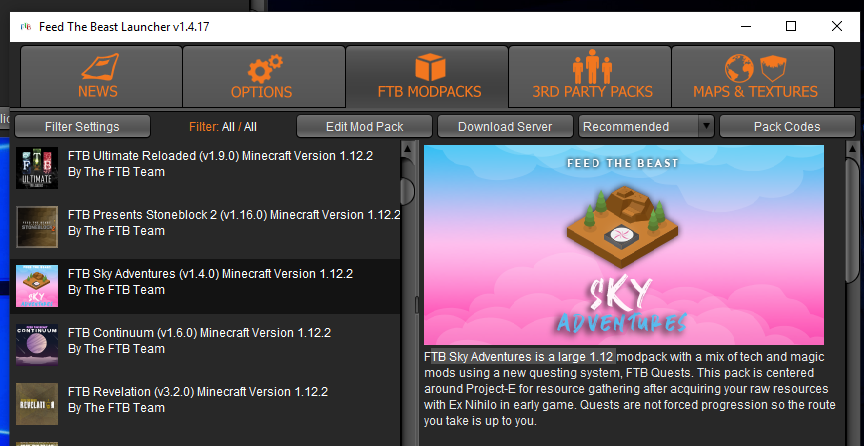 Um Dich auf Server 02 verbinden zu können lade bitte den Feed The Beast Launcher herunter und installiere damit das Sky Adventures Modpack für Minecraft 1.12. Nachdem Du mit dem Server verbunden bist, öffne mit "E" dein Inventar und erstelle oben links ein Team oder trete einem bei. Danach wirst du zu deiner oder der Insel deines Teams teleportiert und dein Respawn wird dort gesetzt.
Du kannst im chat mit /sethome name einen Punkt festlegen zu dem du dich mit /home name zurück teleportieren kannst.
Teleportanfrage /tpa <spielername>

Für Kritik oder Anregungen erstelle bitte ein Ticket.